Are you planning your next vacation, but having trouble figuring out where to go or what to do? Let us help you! Costa Rica is the perfect destination for anyone who wants to get away from it all. This Central American country is home to some of the most beautiful and unspoiled scenery in the world. With miles of pristine beaches, lush rainforests, stunning towns, and active volcanoes, there's something for everyone in Costa Rica. You can find adventure or relaxation here – it's up to you! This is the perfect place to unplug and unwind. And with our amazing deals, there's no reason not to visit Costa Rica today. Book your free consultation now and let us show you why Costa Rica is an amazing spot for your next trip!
When to Visit
If you are traveling on a budget and don't mind a little rain, the best time to visit Costa Rica is during the rainy season (May-November). Although it does rain more during this time of year, the rains are typically short and they usually happen in the late afternoon or evening. The upside of visiting during the rainy season is that there are fewer tourists and you can often get discounts on hotels and tours.
If you're interested in seeing whales, the best time to visit Costa Rica is from December to April. This is when whales migrate to the country's Pacific coast to mate and give birth. This is also the time of year when the weather is the best - average temperatures are in the mid-80s and rain is rare.
Where to Stay
If you're looking for a budget-friendly option, check out hostels or rooms for rent. Hostels in Costa Rica are usually clean and comfortable, and they offer great value for your money. Hostels are generally found in the more popular tourist destinations, though there are some cheap eco-lodges that can be found in more out-of-the-way destinations. Rooms for rent can be found all over the country on websites like Airbnb or Couchsurfing. Budget options run from about $15-$80 per night.
For travelers that are beyond their hostel days, Costa Rica has some amazing hotels that do not cost an arm and a leg. These mid-range hotels are usually clean, comfortable, and offer great amenities like pools and restaurants. Some popular chains have locations throughout the country, and there are some smaller bed and breakfast style properties that give you a more local feel. The price range for mid-range lodgings varies from $80 to $200 per night.
For those who are looking for something more luxurious, we recommend checking out Costa Rica's resorts. Costa Rica has some truly incredible options available for $200-$500 per night, offering everything from basic bungalows to all-inclusive luxury packages with golf courses and spas. Make your stay even more luxurious by booking a Virtuoso property through Winkaffe Global Travel, and we can get you amazing amenities like room upgrades and resort credits.
For a truly opulent experience, check out Costa Rica's Ultra Luxe offerings. These resorts offer top-notch service, incredible views, and five-star amenities. Of course, all of this comes at a price - expect to pay $500+ per night for a room at one of these Ultra-Luxe destinations. Just like with our luxury properties, booking an Ultra Luxe Virtuoso property through Winkaffe Global Travel can get you access to some incredible perks.
Keep reading to learn about our favorite properties all over the country!
What to Do
Costa Rica provides the opportunity for boundless adventure, culinary delights, and blissful relaxation. Here are some ideas of things to do during your stay:
Scuba diving: Costa Rica is home to some of the best scuba diving in the world. There are a variety of dive sites to explore, with something for everyone from beginners to experienced divers.

Hiking: With its diverse landscape and abundance of national parks, Costa Rica is a hiker's paradise. There are trails for all levels, from easy walks to multi-day treks.

Spa day: If you're looking to relax and rejuvenate, consider spending a day at a spa. Costa Rica has a number of luxury spas that offer treatments like massages, facials, and body wraps.

Safari: Costa Rica is home to a variety of wildlife, including monkeys, sloths, and crocodiles. Take a safari tour to see these animals in their natural habitat.

Zip lining: This popular activity will have you flying through the trees like a monkey! There are zip lines located throughout Costa Rica for all levels of adventure seekers.

White water rafting: If you're looking for an adrenaline rush, white water rafting is the perfect activity for you. There are rivers throughout Costa Rica with Class III - V rapids, perfect for thrill seekers.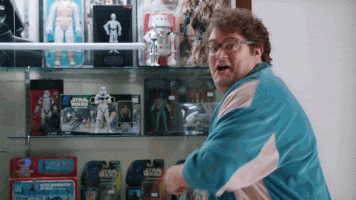 This is just a taste of what Costa Rica has to offer! No matter what your interests are, you're sure to find something to enjoy in this amazing country. You can find some information about our favorite tour companies and activities below!
Our Recommendations
Below we will share our top recommendations for lodging, tour companies, and activities. When possible, we have provided links for you to book on your own, but we can also provide booking services for you. When we plan your trip, you get access to a lot of great deals as well as additional perks, emergency service, and concierge services during your trip. Interested in hearing more about how we can help you plan your trip to Costa Rica? Fill out our Free Consultation Request form today!
Hotels and tour companies marked with * are affiliated with Virtuoso. That means that they meet our standards for luxury providers, and are some of the best companies in the country. For tour companies, this means that they continue to provide clients with top service, and are always rated as excellent by returning travelers. We can also usually get discounts or special offers with these companies. For hotels, our special relationship with these properties means that we can usually provide upgrades and perks in addition to the great rates and service we can get you at other hotels. While the special Virtuoso amenities vary by property, by booking these properties through us you will usually receive:
Upgrades on arrival

Daily breakfast for 2

Resort or spa credits (usually around $100 value)

Free tour or excursion

Early check-in/Late check-out

Complimentary wi-fi
Check out our suggestions below, and contact us if you want to learn more!


Tour Companies
For those looking for an organized excursion, we have partnership with some of the best tour companies in the world. You can check out all of the tour options by heading to our virtuoso booking site, where you can even filter by special offers or benefits, or learn about the different companies by reading on. Our partners offer all different sorts of trips at different price points, so you are sure to find a great fit. Even better, by booking with us we can often get you upgraded lodging and additional perks! Inquire today so we can help you find the best tour for your group.
Here are some of our favorite companies that offer tours in Costa Rica:
Lodging, Activities, and Restaurants by Province
Alajuela
Alajuela is a province in Costa Rica that is best known as the home to Arenal Volcano. This area is perfect for nature lovers, with hiking trails, waterfalls, and hot springs.
La Fortuna and Arenal: If you're looking for an adventure, check out the Arenal Volcano near La Fortuna. This active volcano offers amazing views and plenty of activities like hiking, rappelling, and zip lining. The surrounding area is also filled with hot springs, perfect for relaxing after a day of adventure!
Winkaffe Global Travel Favorites
Budget Lodging
Palacios (prices start at $14): Your home away from home in Arenal. This lovely property gives you the opportunity to stay with a local family and experience a piece of true Costa Rica. The family will help you make the most of the area, and welcome you into their lives through drinks and meals together.
Mid-Range Lodging
Sangregado Lodge (prices start at $130): Sangregado is a small lodge located just across the road from Mistico Arenal Hanging Bridges Park. The property is 67 acres of rainforest, complete with stunning views of the Arenal Volcano. You will be surrounded by beautiful nature, and may even catch glimpses of some of the resident animals - coatis, sloths, wild pigs, peacocks, deers, anteaters, and wild birds have been spotted by guests! Sangregado has 2 villas and 8 privates rooms, all fantastically furnished in the local style, with beautiful terraces. All rooms have modern amenities including AC, luxurious bathroom, and mini-fridge. The villas also have full kitchens.
Luxury Lodging
The Springs Resort and Spa* (prices start at $446): This hot springs paradise perches 1,000 feet above the Arenal Valley, with an incomparable panorama of the powerhouse volcano and the surrounding villages, which sparkle at night. Sip a tropical cocktail while soaking in the nearly 30 natural mineral pools sprinkled about the 165-acre resort; some are located along a canyon trail lined with heliconia blooms. Each of the 75 warm, woody rooms features Arenal Volcano views; enjoy the cool mountain breeze while napping in your balcony hammock. There are five bars and restaurants to please every palate.
Tabacon Thermal Resort & Spa* (prices start at $330): A stream from hot springs runs along the base of Arenal Volcano – and behind the entire health spa concept of Tabacón Thermal Resort & Spa. Few experiences are as healing as soaking in these mineral-rich waters, listening to the rain forest's soundtrack play through an open-air spa bungalow. Indulge in a volcanic mud wrap or coffee exfoliation after hiking in the jungle, zip-lining through its canopy, kayaking, or white-water rafting. The 103 accommodations feature furnishings and handicrafts from local artisans; families find a variety of connecting rooms and suites with pint-size amenities.
El Silencio Lodge & Spa - Relais & Chateaux* (prices start at $465): Escape in eco-friendly fashion at El Silencio Lodge & Spa. Just 24 freestanding accommodations – built on stilts to minimize environmental impact – dot 500 acres of cloud forest (which is a mostly private reserve). By offsetting carbon and using premium, planet-friendly materials, the zero-harm lodge promotes a holistic concept of tourism. A guest's well-being derives not just from experiencing the stunning environs and unique culture of the surrounding communities, but also from taking part in preserving them. Hike to hidden waterfalls, enjoy cultural experiences, savor organic specialties, and sleep in upscale "rustic Zen" suites.
Ultra-Luxe Lodging
Nayara Gardens and Nayara Springs - Relais & Chateaux* (prices start at $600): Sister properties Nayara Gardens and Nayara Springs offer luxurious accommodations in the heart of the 30,000-acre Arenal Volcano National Park. Each of the 50 rooms at Nayara Gardens is a single-bedroom villa with a private garden, outdoor shower, and a view of the active Arenal Volcano. At the adults-only Nayara Springs, each of the 35 villas features a hot spring plunge pool. The properties, connected by a footbridge, provide access to four unique restaurants and two open-air spas.
Nayara Tented Camp* (prices start at $1000): Nayara Tented Camp, one of the first luxury camps in Central America inspired by the luxury canvas lodges of Africa and Asia, is in the Arenal Volcano National Park. The luxurious and 1,700 square-feet spacious tents are built at a higher altitude on the hillside to provide unobstructed views of the Arenal Volcano. Multigenerational travelers and like-minded groups can opt for a set of two connecting identical tents while couples and privacy-seeking guests can book standalone units. The indoor/outdoor design of the Camp blends contemporary, barefoot-luxe touches and unique-to-location design. Suites, created in a traditional African safari style tents fused with a Costa Rican sense of place, feature canopy beds with a botanical headboard mural, private plunge pools fed by natural mineral hot springs, and double-head outdoor showers.
Activities
Two things you can't miss in Alajuela are the hot springs, and the Arenal Volcano. See below for our suggestions on some different ways to enjoy these spots!
Hot Springs
El Silencio Lodge & Spa - Relais & Chateaux Day Pass* : Set in Costa Rica's lush northern plains, Arenal Volcano is one of Costa Rica's most iconic landmarks. A magnificent towering volcano that's surrounded by wild vegetation and an underground maze of steamy hot springs. Perfect for therapeutic relaxation.

The Springs Resort and Spa Day Pass* : Welcome to The Springs Resort & Spa where the word "Vacation" is truly defined. With a spectacular view of the Arenal Volcano, natural hot springs, five unique dining experiences, and an impressive full-service Spa, The Springs Resort & Spa at Arenal promises to overwhelm you in every aspect of quality, service and design. CNN Travel voted this five-star property one of the seven resorts with the most spectacular views in the world, and they have hosted "The Bachelor" and many other famous TV Programs.

Tabacon Day Pass* : A stream from hot springs runs along the base of Arenal Volcano – and behind the entire health spa concept of Tabacón Thermal Resort & Spa. Few experiences are as healing as soaking in these mineral-rich waters, listening to the rain forest's soundtrack play through an open-air spa bungalow. Indulge in a volcanic mud wrap or coffee exfoliation after hiking in the jungle, zip-lining through its canopy, kayaking, or white-water rafting.
Hiking
Two Volcano Extreme Hike: Spend your day on a private hiking adventure through the Arenal Volcano National Park. Experience the natural beauty of La Fortuna as you navigate the trails and passes that wind through its stunning landscapes. When the day is done, relax and unwind with a dip in a natural hot water river before returning to your hotel.
Whitewater Rafting
Class 2-3 Balsa River: Experience the thrill of rafting down Costa Rica's Rio Balsa on this white-water adventure! Following the lead of an experienced guide, you'll navigate Class II and III rapids as you pass through a lush rain forest landscape. After working up an appetite paddling down the river, enjoy a traditional lunch at a local eatery. Round-trip transport from your La Fortuna hotel is included.
Zipline
Arenal Mundo Aventura Zipline: Zipline through Costa Rican rain forest on a canopy tour that goes over the spectacular La Fortuna Waterfall—an opportunity not offered on similar excursions. Between cables, take in views of Arenal Volcano and Cerro Chato and talk to your guides about the La Fortuna area. Your tour ends with a trip to the Maleku Cultural Resource Center for a chance to wind down before hotel drop-off.
Water Sports
Stand Up Paddleboard on Lake Arenal: Learn to paddleboard on the placid, scenic waters of Lake Arenal in Costa Rica! After an on-shore lesson from your expert guide, take a boat to the middle of the lake to try out your new skills. Stand up on the long board and paddle along the surface of the lake for a thrilling, athletic experience. Soak up the gorgeous scenery, including spectacular views of Arenal Volcano. This half-day tour includes a snack and hotel transport from La Fortuna.
Combo Tour
3-in-1 Arenal Volcano Combo Tour: River Safari Float with La Fortuna Waterfall and Volcano Hike: This three-in-one tour highlights the best of Costa Rica, including a river safari float and volcano hike that's sure to make for a memorable journey. Kick off the day at Penas Blancas River and take off over rushing waters on a two or three hour water safari. You'll see wildlife up close and gain a deeper understanding of Cost Rica's unique biological and environmental resources. Next, visit La Fortuna Waterfall before heading to a picturesque volcano hike. This popular tour is ideal for outdoor adventurers and travelers who prefer to be active on vacation.
Extreme Adventure
Gravity Falls Canyoning and Waterfall Jumping Tour: Test your limits on an extreme canyoning expedition in Costa Rica! On this thrilling, half-day tour from La Fortuna, journey to a remote rain forest canyon where you rappel down cliffs, leap from waterfalls and trek through a jagged, slippery landscape. Prepare to get soaked as you splash into jungle pools and swim under ctascades in an extraordinary natural playground. Numbers are limited to 10 for a personalized small-group adventure. We did this tour in February 2022 and cannot say enough good things about it! Check out the video below of Kristin doing the first waterfall jump!
Cartago
Cartago is the oldest province in Costa Rica and is home to a number of historical sites. The most popular attraction is the Ruins of Cartago, which were once a grand cathedral.
Irazú Volcano National Park: Irazú Volcano National Park is a beautiful park located in the Central Valley. This park is best known for its active volcano, Irazú, which is the tallest volcano in Costa Rica. The park also offers hiking trails, lakes, and stunning views.
Orosi: Orosi is a quiet town located in the Central Valley that is home to some of Costa Rica's most beautiful scenery. This area is perfect for those seeking a more laid-back stay, with its quaint churches, rivers, and waterfalls.
Winkaffe Global Travel Favorites
Budget
Hostel Casa de Lis (prices start at $36): Nicely designed and super clean private rooms, and the opportunity to meet other wonderful travelers. Amenities include powerful showers with heated water, lounge areas, garden terrace, rooftop with volcano view, and a communal kitchen.
Mid-Range
Cabañas y Mirador Secret Garden (prices start at $130): Cabañas y Mirador Secret Garden is a relatively new property that has brought a great mid-range lodging option to the Central Valley. It offers beautiful private cabins and luscious grounds for exploration.
Ultra-Luxe
Pacuare Lodge* (prices start at $1,148):Disconnect from tech and tune into nature in all her jungle glory at the Pacuare Lodge. The adventure begins before you arrive, rafting the Pacuare River's white waters to the lodge's shores (or take the gondola!). You'll find 20 enchanting suites, made of sustainably sourced lumber with thatched roofs built by local Cabécar people, tucked among the treetops. Solar panels and water turbines mean little impact on the environment – and a transformational experience for you while connecting with the rain forest from your private terrace and spring-fed pool. Jungle treks, canopy tours, and other leafy experiences await.
Activities
Cartago is not as popular of a tourist destination, but that doesn't mean that it doesn't have anything to offer. The beautiful scenery makes this the perfect place to just relax and enjoy yourself. If you are interested in some adventure, here are our suggestions:
Volcanoes
Irazú and Turrialba Volcanoes: With a local guide, you will visit two of the most impressive active volcanoes in Costa Rica and some amazing historic sites.
Whitewater Rafting
Pacuare River Rafting: The tour includes amazing rafting, lunch, fruit, a walk to the waterfall and transportation from your hotel in Turrialba. The Pacuare River is now in the top 10 of the most beautiful rivers in the world, and you will have the opportunity to enjoy the wildlife in a natural forest. You will enjoy a completely private tour with an excellent service.
Coffee
A taste of Aquiares: Learn about coffee production at Costa Rica's largest coffee farm on this guided tour. At the Aquiares Estate, you'll see the process from seed to cup after visiting the local community and hearing about coffee agronomy and its importance to Costa Rica. Then, learn about coffee roasting and cupping and get a taste.
Guanacaste
The northwestern province of Guanacaste is home to some of the best beaches in Costa Rica. The province is also home to a number of resorts, making it a great spot for a luxury beach vacation.
Tamarindo: Tamarindo is a popular beach town located on the northwestern coast of Costa Rica. This town is perfect for surfers, with its beautiful beaches and great waves.
National Park Rincón de La Vieja: This national park is located in the northwest of Costa Rica and is home to a number of volcanoes, hot springs, and waterfalls.
Winkaffe Global Travel Favorites
Budget
Pipe House (prices start at $60 ): The Pipe House is a unique place to visit only steps from the beach. Located within a gated community the nine bedrooms that make the house are built entirely by hand within recycled concrete pipes, offering a cozy and artistic design. Complementing the six bedrooms there are four bathrooms divided in two separate areas . The ranch area hosts an open living room and a fully equipped kitchen. Sitting under two trees called "Matapalo" the ranch is always cool and shady even in the BBQ area. With outdoor living in mind, relaxing at The Pipe House is easy as the sound of the breaking waves and the singing birds tune in a non-stop natural melody. Monkeys, squirrels, iguanas, parrots and many other animals can be seen regularly either eating off our mango and guayaba trees or chewing into the coconuts on the property.
Mid-Range
Pura Vista Ocotal (prices start at $114): Pura Vista Hotel is a small 6 room hotel in Costa Rica. Enjoy the stunning view of Papagayo's Golf from your room, which is decorated with a modern touch and equipped for maximum comfort. Pura Vista also offers yoga classes.
Luxury
Hotel Punta Islita, Autograph Collection* (prices start at $309): Active travelers are drawn to Costa Rica's natural playground; check in to Hotel Punta Islita, terraced into a hillside from summit to sea cove, on Guanacaste's Nicoya Peninsula. Return after a day of zip-lining in the tropical forest, horseback riding, hiking, monkey questing, or bird-watching – all are complimentary. Or lounge at the infinity-edge pool, oceanside family pool, or secluded beach. Choose a romantic junior suite with hypnotic ocean views and private whirlpool or plunge pool, a double room, or a spacious family villa. Don't miss the Casa Spa, where treatments combine ancient healing traditions with natural ingredients.
Ultra-Luxe
Andaz Costa Rica Resort At Peninsula Papagayo* (prices start at $525): Andaz captures the magic of Costa Rica's pristine natural beauty with breathtaking views of Culebra Bay and an immersive experience in the tropical forest. The resort offers four restaurants, three beaches, four pools, spa and wellness programs, extensive on-site activity options, including complimentary Cambi kids program. Guests also enjoy access to the amenities of exclusive Peninsula Papagayo, including golf, tennis, electric assist bike share, The Explorers activities, teen/tween programming and transportation to seven additional restaurants within the community.
Four Seasons Resort Costa Rica at Peninsula Papagayo* (prices start at $1,300): From their hillside perch overlooking the Pacific Ocean, this expansive Costa Rican resort offers privacy while being your launching pad into boundless adventures. After a day of zip lining, surfing or hiking a volcano, return to the tropical retreat for farm- and -sea-to-table dining, refreshing swims in any of the four swimming pools, or relaxing spa treatments.
Activities
Guanacaste is known for its beaches and waterfalls, so make sure to see some of each during your stay! It also is full of adventure activities with something to suit every level of fitness and adrenaline-seeking! Below we have our top suggestions for how to make the most of this area. Make sure to also build in time to just relax by the ocean!
Combo Tours
Snorkeling
Kuna Vela Sailing Tours (Playas Del Coco) - Sunset Snorkel and Sailing Tour: Spend the afternoon sailing and snorkeling in a secluded cove on this off-the-beaten-path excursion. A sailboat takes you to otherwise inaccessible coves that are teeming with marine life and lined by pristine beaches, making this an ideal tour for snorkeling enthusiasts or anyone who wants to get away from the crowds and relax on the beach.

Tamarindo Snorkel & Sunset Cruise with Lunch: Set sail on the big blue Pacific with this deluxe catamaran cruise from Tamarindo or Playa del Coco. Sunbathe on the spacious deck and stop to swim and snorkel in the warm tropical waters. Enjoy lunch freshly prepared onboard by an attentive crew, and stay hydrated with unlimited drinks from an open bar. Cruise back into port just as the sun is setting for a memorable end to a another day in paradise.
Zipline
Adventure Park and Hotel Vista Golfo: Feel the adrenaline rush of soaring over 11 different waterfalls on this small-group canopy tour at Adventure Park Costa Rica. Enjoy breathtaking views over the ocean, mountains, and rainforest on 25 zipline cables, the longest in Costa Rica. Led by a professional guide, this tour emphasizes safety and provides all the necessary equipment. Lunch and bottled water are included.
Scuba Diving
PADI Discover Scuba Diving from Playa Flamingo: Have all the fun of scuba diving without investing the time and expense into a PADI certification with a Discover Scuba Diving experience from Playa Flamingo. Learn the basics of scuba diving in a pool the day before or morning of your trip, and then head out to the open ocean near Las Catalinas Islands to dive and swim alongside tropical fish, manta rays, sea horses, and more.

2 Dive Tour at Las Catalinas Islands for Certified Divers: Las Catalinas Islands off Costa Rica's Pacific coast are known for their giant manta rays, white tip reef sharks, sea turtles, dolphins, and more — with a little luck, you can even spot humpback whales in the summer months. Swim alongside this bounty of marine life on a 2-dive tour to the islands from Playa Flamingo with a PADI-certified instructor. This tour is only for certified scuba divers.
Hiking
Hiking to the Rincon de la Vieja Volcano National Park: Explore Rincon de la Vieja Volcano National Park during a private full-day tour led by a naturalist guide. The national park is part of a UNESCO World Heritage Site with stunning natural features, including rain forest, wildlife, hot springs, and the volcano, which you see during a 2-mile (3-km) hike. Your tour includes a Costa Rican lunch, a stop at La Oropendola waterfall, and round-trip transportation.

Miravalles Volcano and Waterfalls from Playa Hermosa: Pamper yourself in a volcanic spa rife with mineral-rich mud baths and hot springs on a private or small-group tour of Miravalles Volcano. Depart from the coast for an adventure in a tropical rain forest full of opportunities to swim, hike, and relax in Costa Rica's lush wilderness.
Whitewater Rafting
Whitewater Rafting Class III and IV: Experience the thrill of navigating class III and IV white waters on this incredible 2.5-hour tour of Tenorio River. Get an up close look at local wildlife as you paddle your way through raging rapids. Ideal for first-timers and experienced travelers alike. This popular tour is sure to be an adrenaline rush!
Jet Skiing
Jet Ski guided tour in Playa Conchal: This popular tour combines the adrenaline and rush of jet skiing with sight seeing of the breathtaking coast line and secluded beaches. The included snorkeling makes it the perfect combo. Very often you will be treated to the sight of turtles, manta rays, dolphins and whales in season. Perfect tour for couples, families or large groups.
Horseback Riding
Safari & Buenavista Beach Horse Riding Tour: Enjoy this tour between jungle, river, and beach to the rhythm of the horses' hooves, calm and docile. The adventure starts as soon as the gate opens: you will cross the Buenavista river followed by the observation of animals and flora in the Guanacaste forest (typical from the region). At the end of the path before turning back is Buenavista Beach, deserted and preserved , where your horse will paddle in the waves of the Pacific Ocean coastline for a magic experience.
Surfing
Surf Lessons in Tamarindo: Experience Tamarindo's perfect breaks with a 2-hour surf lesson at a legendary beachside shop. Get in the water for the first time and practice paddling, popping up and riding in a forgiving beach break. More experienced surfers can hone their skills by surfing alongside an expert instructor, learning to read the breaking surf while improving technique and form. Riders of all skill levels can soak up the sun on the Pacific Coast and enjoy the security of an experienced surf school that places the emphasis on safety and fun.
Sailing
Tropical Sailing Sunset Tour in Playa Flamingo: Watch the sun slip into the Pacific Ocean on a 4-hour sailing tour from the Guanacaste to a white sand beach with remarkable snorkeling. Enjoy unlimited beer, wine and soft drinks as you cast off, and watch for the dolphins, whales and turtles that thrive along the scenic coastline. Drop anchor to explore with a guide or at your own pace, swim alongside brilliant fish and bright coral, then watch the first stars appear as you steer back towards the shore.

Private Tropical Sunset Catamaran: Enjoy your private sailing sunset tour with the most respected sailing tour company in Costa Rica. They have a world wide reputation for the best Costa Rica sailing experience, just imagine yourself enjoying the amazing sunset the golden coast of Costa Rica provides.

Blue Dolphin Sailing Adventure: Part of what makes Costa Rica the world's premier destination for ecotourism is its extensive coastlines. Explore the waters off Guanacaste aboard the Blue Dolphin, a 40-foot catamaran that slices through the surf and offers a fully stocked bar, paddle boards and kayaks for your enjoyment. Breathe in the salt spray and keep a lookout for dolphins, turtles, whales, and spectacular coastal views.
ATV
ATV Tour Mountain & Beach: Explore Tamarindo's beaches and dry forest on an off-road ATV tour with river crossings, mountain views, and stunning tropical scenery. Learn to maneuver your vehicle, then follow your guide along a rugged circuit. Take in the sights and sounds of the Costa Rican forest and watch for birds and monkeys as you steer beneath coastal trees. Upgrade your tour to include other activities such as snorkeling, driving a UTV, ziplining, or even exploring other areas by ATV.
Rum Tasting
Costour Rum Tasting Experience: Discover how this Costa Rican rum is produced here in Guanacaste and prepare your own rum infused bottle from a variety of fruits and spices.
Heredia
Heredia is a province in Costa Rica that is known as the City of Flowers. It is popular for its lush forests and coffee plantations, making this area perfect for hikers and nature lovers.
Poas Volcano: Poas Volcano is among the active volcanoes of Costa Rica and is constantly letting off pressure through fumaroles and steam cracks. It has the largest crater of any active volcano in the world. The crater can be observed first hand from an observation platform located within the national park. Within the crater there is a beautiful turquoise colored lagoon which is formed from rain water enriched with volcanic minerals. There is also another larger green colored lagoon within the park, which was the original crater of Poas before the current one was formed. Nature trails within the park are surrounded by tropical plants and flowers, which are prime habitat for many species of birds.
La Paz Waterfall Gardens: The gardens are a collection of tropical plants and flowers which are masterfully placed throughout the walkways and around the breathtaking waterfalls. To complement the experience they also offer the opportunity to get up close and personal with a variety of wildlife that they have saved from injuries and rehabilitated. Exhibits include numerous tropical birds such as toucans and parrots, reptiles and amphibians, monkeys and even jungle cats.
Sarapiqui River: The Sarapiqui river used to serve as a transportation route, and now serves as an awesome base for water adventures like white water rafting and boating.
Heredia Highlands Coffee Plantations: Heredia is famous for its coffee and there are a number of plantations in the area that offer tours and tastings.
Winkaffe Global Travel Favorites
Budget
Casa del Cafe-Familiar (prices start at $45): While Heredia doesn't have too many lodging options, this is a solid spot for the budget traveler. Clean, comfortable, and close to the coffee plantations, it is a great starting point for tours of the area.
Luxury
Finca Rosa Blanca Coffee Farm and Inn (prices start at $300): A stay at Finca Rosa Blanca provides the opportunity to experience authentic Costa Rica. Finca Rosa Blanca combines luxury accommodations, a sustainable forested coffee farm, and cuisine that creatively honors the culinary traditions of the coffee highlands. Share the richness of the local culture, steaming volcanoes, cloud forests and the splendor of the abundant nature that surrounds the property.
Activities
Heredia is home to some of the most diverse nature and wildlife in the country. Do a tasting at a coffee or chocolate plantations, raft or kayak the Sarapiqui river, and hike the Poas Volcano. Make sure to also save time to just relax and enjoy the peacefulness of this area!
Whitewater Rafting
Whitewater Rafting Sarapiqui River, Class II-III: Appease your appetite for adventure during an exhilarating 3-hour rafting session on the Sarapiqui River from Puerto Viejo de Sarapiqui . With an experienced guide, conquer the Class II and III rapids on the river's most intense section and feel your adrenaline levels surge. During calmer periods, marvel at the abundance of exotic wildlife on the banks of the Sarapiqui River and listen to fascinating commentary from your guide. All rafting equipment and round-trip transportation from Puerto Viejo de Sarapiqui is included on this tour.
Kayaking
Kayak Jungle Tour: Beginner kayakers are at ease on this Sarapiqui River kayaking tour. Roll over mild class I and II rapids on your way to wildlife watching zones along the river, which runs through a biodiverse section of the jungle. You might see tropical birds, wild orchids, and more as you follow your guide along the course.
Wine, Beer, and Mead
Costa Rica Meadery: Costa Rica Meadery is the only commercial meadery in Central America. On this tour you will learn how they are turning honey from local bee hives into mead - a delicious alcoholic beverage. You will also have an opportunity to stroll in the gardens of the Ark Herb Farm and see how ingredients used in the mead, like vanilla, cacao, berries, and herbs, are harvested and used in the fermentation, to create a farm-to-bottle product. Finally you will taste some delicious award-winning meads and see why mead is becoming popular around the world.
Chocolate
Chocolate Tour in the Rainforest: Learn about the chocolate industry in Costa Rica on this private 7-hour tour from San Jose. You'll visit Tirimbina, a private biological reserve in the rain forest and take a guided hike across a suspension bridge to a cacao plantation. Get an intimate look at the chocolate-making process, from fruit to chocolate bar. Lunch is included
Combo Tours
Coffee Experience, Poas Volcano and La Paz Waterfall Gardens: Departing from San Jose, visit 3 of Heredia's top spots in one day. You will visit the Doka Coffee Estate for a delicious breakfast, followed by a coffee tour in an actual coffee plantation where you will learn the ancient techniques used by the experts to produce some of the best coffee in Costa Rica and around the world. You then continue on to Poas Volcano National Park, and explore the active volcano. Finally, you will visit La Paz Waterfall Gardens where you will gexplore walking trails surrounded by the lush tropical rain forest.

Full day at Poas Volcano with coffee tour at Starbucks Farm: Departing from San Jose, visit the impressive crater of Poas Volcano and go behind-the-scenes at a large commercial coffee farm. A guide shares fun facts about one of Costa Rica's most-visited volcanos and biggest exports on a field-to-cup tour of the coffee farm. Plus, private transportation and included lunch make this tour a breeze.
Limon
Limon is a province in Costa Rica that is known for its rainforest and wildlife. This area is perfect for safari tours and those looking to see turtles, monkeys, sloths, and crocodiles in their natural habitat.
Tortuguero National Park: This national park is famous for its turtles - it's one of the only places in the world where you can see green turtles nesting on the beach. The park also has beautiful rainforest scenery and a variety of wildlife sightings, including monkeys, sloths, and tropical birds. You can explore the park by boat or on foot and even stay overnight in one of the many lodges.
Puerto Viejo de Talamanca: This laid-back beach town is the perfect place to relax and soak up the sun. The town has a number of beaches, as well as restaurants and bars. It's also close to a number of other interesting towns and attractions, like the jungle town of Cahuita and the Sloth Sanctuary.
Winkaffe Global Travel Favorites
Budget
Aracari Garden Hostel (prices start at $25): Situated in the center of Tortuguero and only 50 meters from the sea, Aracari Garden Hostel offers 11 comfortable rooms surrounded by a beautiful garden. Relax in the spacious common area with a communal kitchen, enjoy Tico food in the restaurant and look out for the toucans and other animals which frequently visit the garden.
Budda Home (prices start at $59): Budda Home offers Aparthotel lodging only 3 minutes from the beach. The property also has a garden, restaurant, and beautiful terrace. Enjoy the grounds or head to the nearby beach for a relaxing vacation.
Mid-Range
Umami Hotel (prices start at $193): Located 5 minutes from the beach, the adults only UMAMI Hotel Garden Spa offers a quality service with a fresh and minimalist decoration in white with coral and wood finishes. Enjoy the comfort of the rooms, refresh in the exclusive outdoor pool, and relax in the spa. Adults only.
Villas Piña (prices start at $150): Adult's only Villas Piña offers 6 villas in a beautiful garden setting. Each villa also comes with a large veranda with garden views. The Rancho (common area) has a swimming pool, book exchange, and a large roof top sun/moon deck for sunning and star gazing. Take a short walk to their private beach, relax by the pool and read a book, rent a bike for the day, or visit the surrounding areas.
Luxury
Tortuga Lodge & Gardens (prices start at $431): On the island's Caribbean coast, tucked between the Tortuguero River and gorgeous plantation-style gardens, Tortuga Lodge & Gardens offers an award-winning getaway unlike any hotel in Costa Rica. The only hotel in Tortuguero with its own private nature reserve, the lodge is built in harmony with its tropical environment. The hotel offers a tranquil, relaxing and exclusive experience. Each of the 29 rooms features sweeping views of the Tortuguero River and luxury amenities. Thoughtful guest comforts range from free Wi-Fi and nightly turndown service to rubber boots, walking sticks and umbrellas for your rainforest excursions.
Awa Beach Boutique Hotel (prices start at $208): The adults-only aWá Beach Boutique Hotel in Puerto Viejo offers a prime location in front of the Caribbean Sea. It has recently undergone renovation, and has brand new rooms, all with A/C, sea or garden view with a balcony or terrace. The property has direct access to the peach, as well as an outdoor lounge and a fantastic restaurant.
Ultra-Luxe
Hotel Aguas Claras (prices start at $500): Your modern bohemian hideaway on Costa Rica's Caribbean coast. Hotel Aguas Claras has 6 luxury bungalows, 6-themed suites, and 2-story Caribbean House. They are all individually curated spaces, endowed with beautiful and fascinating works of art from local artists. With their "ocean-side" beach access to Playa Chiquita, Hotel Aguas Claras is truly the best spot the South Caribbean Coast has to offer.
Activities
Limon is the beach area on the Caribbean coast of Costa Rica. A bit less touristy than Guanacaste, and a bit less developed, it still provides amazing beaches and the opportunity to see incredible wildlife. Don't miss Tortuguero National Park, especially during hatching season (usually July through October), and make sure to spend some time wandering around Puerto Viejo de Talamanca. Just make sure to avoid Puerto Limon as it can get overrun by cruise ships. For activities, we recommend:
Turtle Nesting
Turtle Nesting Sightseeing Tour in Tortuguero: Without a doubt this is one of the most special experiences while admiring the effort of one of the longest living species on the planet to ensure its survival.This tour is to observe the nesting process of sea turtles, accompanied by a local guide who will explain you the process or actions that are taking place in the world of sea turtles during their nesting season (July 1 to October 31 )
Water Sports
Canoe Tour in Tortuguero National Park: Take a canoe tour through the Tortuguero wetlands, home to a wide variety of local wildlife, with this small-group tour, led by a professional guide. While it's hard to predict what kind of animals you might see on any given day, monkeys, sloths, alligators, and birds are all possibilities.

Kayak Tour: An excellent option for more adventurous travelers. This Kayak tour provides a more physical experience, while still being a great way to get inside this amazing park and see everything it has to offer.
Hiking
Day Hike in the National Park: Spend the morning exploring Tortuguero National Park, searching for animals and flora. Learn all the details of the Park's natural history and its surroundings from your naturalist guide

Night Walk: Visit Tortuguero at night to see a different side of the park: frogs, snakes, insects, and more! This activity does not involve rough terrain, so is okay for people with lower levels of physical fitness.

Cahuita National Park Hike and Waterfall: Explore the Cahuita National Park in the Limón Province on this guided hike. Learn about the history of the park, which is located on the southern Caribbean coast and was founded in 1970 to protect the coral reef. Spot wildlife in their natural habitat as you travel through one of the oldest national parks in Costa Rica. Plus, visit Cahuita's hidden waterfall.
Animal Rescue
Jaguar Animal Rescue Center: This trip combines two activities: a visit to the Jaguar Rescue Center and a visit to Punta Uvas sightseeing point.The Jaguar Rescue Center rehabilitates mistreated, injured and/or confiscated animals, which are then reintroduced to their natural habitat in protected areas. Visitors have direct contact with monkeys, wild cats, sloths, raccoons, anteaters, marsupials, reptiles, amphibians, etc.

Sloth Sanctuary: The Sloth Sanctuary of Costa Rica is the original rescue center for injured, orphaned and abandoned sloths. They offer a variety of tours including opportunities to interact with the sloths.
Chocolate
Chocolate Experience by Bribri Indigenous Culture: This tour will take you to a village where most of the tourists don't go. Far away from the noise, where you will interact with the local people. You have the opportunity to learn about the traditional way of making chocolate, the use of some medicinal plants and a learn a little bit about the local language. At the end of the tour you can stop at the waterfall where you have the option to swim or enjoy the scene.

Puerto Viejo hands on chocolate making class: If you've ever wanted to make your own chocolate or learn all the wonderful intricacies and processes involved in making the world's favorite treat, this is the class for you! In 3 hours you will travel through time: from the history of the tree, to the myths, to the very real and important part cacao and chocolate played in the cultures of Mesoamérica. And of course you'll also be making chocolate. From trying the raw fruit to roasting, grinding and separating the shell from the nibs you'll be working just like a professional making award winning chocolate. You'll learn some of the amazing medicinal uses of chocolate before making your own chocolate 'medicine' to take home. Finally, you'll temper freshly poured molten chocolate and you'll make your own bar to wrap and enjoy later.
Combo Tour
Puntarenas
Puntarenas is a province in Costa Rica that is known for its surfer culture. This area is perfect for those looking to catch some waves. It is also home to some of the best known nature areas in the country: Marino Ballena, Manuel Antonio and Monteverde.
Manuel Antonio National Park: This national park is a must-see for nature lovers. The park is home to monkeys, sloths, and other animals, as well as beautiful hiking trails and beaches.
Monteverde Cloud Forest Reserve: This reserve is perfect for travelers who want to get off the beaten path. The reserve is home to a variety of animals, birds, and plants, and it offers some of the best hiking in the country.
Jacó: If you're looking for a party town, Jacó is the place to go. This beach town is home to bars, clubs, and casinos - perfect for a night out on the town. Jacó is also close to a number of other attractions, like Manuel Antonio National Park and the Arenal Volcano.
Uvita: For a more laid-back vibe, head to Uvita. This small town is perfect for those looking to relax and enjoy the natural beauty of Costa Rica. Uvita is home to a number of beaches, as well as the Marino Ballena National Park.
Winkaffe Global Travel Favorites
Budget
Bajo el Arbol B&B (prices start at $60):Bajo el Árbol B&B is a small bed and breakfast with just 4 double rooms, situated in the center of Santa Teres and protected from the hubbub by a great tropical garden. It is a very quiet place where also you can find a great restaurant for lunch and dinner.
Los Pinos Lodge and Gardens (prices start at $68): Enjoy the fully equipped cabins, immersed in mind-soothing nature, surrounded by beautiful native gardens and exuberant forest, built far apart from each other for extreme privacy and equipped with all cooking essentials. Explore the 20 acre private reserve via private hiking trails, or spot wildlife right outside your window!
Mid-Range
Hotel Club del Mar Oceanfront (prices start at $162): Nestled in a secluded cove where Jacó Beach meets the rainforest, you'll experience outstanding personalized service from the moment you arrive. Whether you relax by the pool or beach, head off for adventure or take surf lessons, you'll find everything you need in Hotel Club del Mar. Enjoy the best of both worlds - where rainforest meets ocean.
Luxury
Hotel Nantipa - A Tico Beach Experience* (prices start at $370): Nantipa, the Chorotegan word for blue, is the essential color that envelops this unique luxury experience. The distinct pleasure of a true beachfront vacation awaits you in the heart of the Nicoya Península: Santa Teresa is a hidden treasure where deep blue waters are framed by vividly green tropical rainforests. Nantipa offers 15 guest bungalows and suites scattered in a 5.7 acres property with 155 meters of unique beachfront glory. Nantipa's Restaurant (Manzú) is located on the beach, with direct views of the ocean and sunset. Mixology experts from the Mulberry Project have prepared creative and unique cocktails featuring Costa Rica's tropical fruits and local liqueurs, inviting visitors to mingle, unwind and enjoy the natural beauty.
Tulemar Resort (prices start at $279): Tulemar is a thirty-three acre residential resort located right in the heart of Manuel Antonio. They have a collection of over 50 unique and individual accommodations, ranging from 1-4 bedrooms. The property is surrounded by jungle and the wildlife is abundant; you'll see monkeys, sloths and exotic birds throughout. At the Tulemar Beach you'll find warm, tropical waters with a sandy beach and lots of shady palm trees plus free lounge chairs, umbrellas, kayaks, boogie boards, towels and food/beverage service. You can also visit the on-site Sloth Institute and learn about these amazing creatures.
Chira Glamping Monteverde (prices start at $310): Chira Glamping is a small boutique hotel owned by a local family. They have 5 tents: 2 Honeymoon suites, 2 Adventure suites and a Family suite, all perched on platforms overlooking the Monteverde Cloud Forest. They take care of every detail to guarantee a magical, personalized experience with all the comforts of a 5-star resort. There is no tent to pitch or sleeping bag to unroll. Their lovely dome tents are fully equipped with comfortable beds and full bathrooms, as well as a fully equipped kitchen and free minibar. Sleep under the stars and feel at one with nature!
Ultra-Luxe
Kura Boutique Hotel* (prices start at $632): Sleek, modern and exclusive, Kurà is an all-suite, adults-only property that highlights architectural design, sustainability and Costa Rica's natural beauty. Guests are treated to a hilltop perch overlooking Marino Ballena National Park and the famous Whale's Tail sandbar, making Kurà one of the best destinations in all of Costa Rica to see the migrating Humpback whales. Eight spacious suites feature floor-to-ceiling glass walls for uninterrupted views of the lush tropical vegetation, abundant birdlife, and azure ocean. In-suite amenities include two-person hammocks, spacious open-air verandas, double rain showers, luxury linens, creative lighting and private infinity pools in the Master Suites. The public bar, lounge and restaurant spaces surround a stunning infinity pool which features a state-of-the-art underwater sound system. Innovate local cuisine and cocktails are highlighted at the bar and restaurant and ingredients are either grown on site or sourced from local artisan producers. Complimentary daily transfers are offered to the beaches surrounding Uvita and guests need not brave the road to the hotel (which requires 4x4); Kurà is happy to collect guests upon arrival and securely store their cars down in Uvita. Arrive, settle in and enjoy. You may never want to leave your suite, and we don't blame you.
Activities
Puntarenas offers it all. Zipline through Monteverde, hike or jetski around Manuel Antonio, relax at the beach in Uvita, or take a party boat out of Jaco. Whatever you do, make sure you don't miss
San Jose
This vibrant capital city is full of culture and history. There are a variety of museums, theaters, and restaurants to explore, as well as a lively nightlife scene. San Jose is also a great starting point for day trips to other parts of Costa Rica.
Winkaffe Global Travel Favorites
Budget
Eco Stay (prices start at $40): A calm hostel in the city. Eco Stay is made entirely of recycled materials, and provides a respite for budget travelers who are looking to avoid the city's party scene. They offer private rooms and dorm rooms, and have laundry, a kitchen, and plenty of games.
Mid-Range
Gran Hotel Costa Rica, Curio Collection By Hilton (prices start at $150): Historic charm in the heart of San Jose. This 1930's building, a historical-architectural monument of Costa Rica, features contemporary urban interiors. They're located on the Avenida Central pedestrian boulevard, steps from the National Theatre, Gold Museum, cafés, and shops, and the property boasts a fitness center, piano bar, and global cuisine restaurant.
Luxury
Grano de Oro Hotel (prices start at $231): This luxury hotel is comprised of a number of stately manor homes that used to be residences for the city's elite. Now, they have been converted to gorgeous hotel rooms while keeping that old-world charm. With a delicious restaurant by French chef Francis Canal Bardot, and its location right in San Jose, you can't go wrong with this upscale boutique-style hotel.
Ultra-Luxe
Hacienda AltaGracia, Auberge Resorts Collection* (prices start at $1,585): Tucked away in the lush mountains of Pérez Zeledón in the southern region of Costa Rica, Hacienda AltaGracia, Auberge Resorts Collection is an escape for those seeking total well-being and unbridled adventure. In partnership with THE WELL, one of the world's top holistic wellness providers, the experience is built on the belief that transformative well-being should be both peaceful and exhilarating. Set amongst 180 birdsong-filled acres of rolling hills and untamed tropical forest, the resort offers 50 spacious hacienda-style casitas featuring, private terraces, picturesque views and an indoor/outdoor living experience. Resort facilities include a family pool, adult only pool, a coffee farm, equine stables, hiking trails and an organic chef's garden. The resort is home to 5 distinct dining destinations. Hacienda AltaGracia's programming and bespoke approach distinguish the guest experience with personalized itineraries and service. All guests are tended to by a dedicated Compa, a liaison and experience designer, who plays a pivotal role in the stay, and pricing includes all meals, non-alcoholic beverages, daily adventure and wellness programming, and airport transfers.
These are just a handful of the incredible options in Costa Rica! You're sure to discover something for you in this beautiful country. For more options, submit a free consultation request or visit our site to begin planning your perfect trip.
While our suggestions are not sponsored nor based on commissions, we may receive some compensation if you book through the links we provide.
Special offers are valid at the time of writing, but may expire at any time.